​
MPI we are very proud of our payroll team and ethos. They work tirelessly to get things right first time and to make sure everyone is paid each week. Our deadlines for timesheets for the previous week's hours is midday on a Wednesday to guarantee payment on a Friday.
​
If you wish to go PAYE and do not have a P45 please complete the starter checklist form attached and send with your payroll registration form to payroll@mpi.ltd.uk Download Form
​
If you wish to go through an umbrella company we have a strict policy/checklist for those we are prepared to work with. Please find the full list of approved companies below.
​
When you contact them ​please make sure you mention when calling that you will be engaged through MPI to ensure you are quoted correctly aswe have negotiated preferential rates with all companies on our PSL
​
They are all FCSA approved;
​My Pay Ltd www.mypayuk.com 0844 879 7201
Stephen Hollins Stephenh@mypayuk.com
​
Nasa Umbrella Ltd www.nasagroup.co.uk/mpi 01179297683
Amy Kightley sales@nasagroup.co.uk
​
Workwell Solutions www.workwellsolutions.com/mpi/
01923 257257 hello@workwellsolutions.com
​
ICS Umbrella Ltdwww.icsuk.com/mpi 08001953750
New Business Team newbusiness@icsuk.com
​
​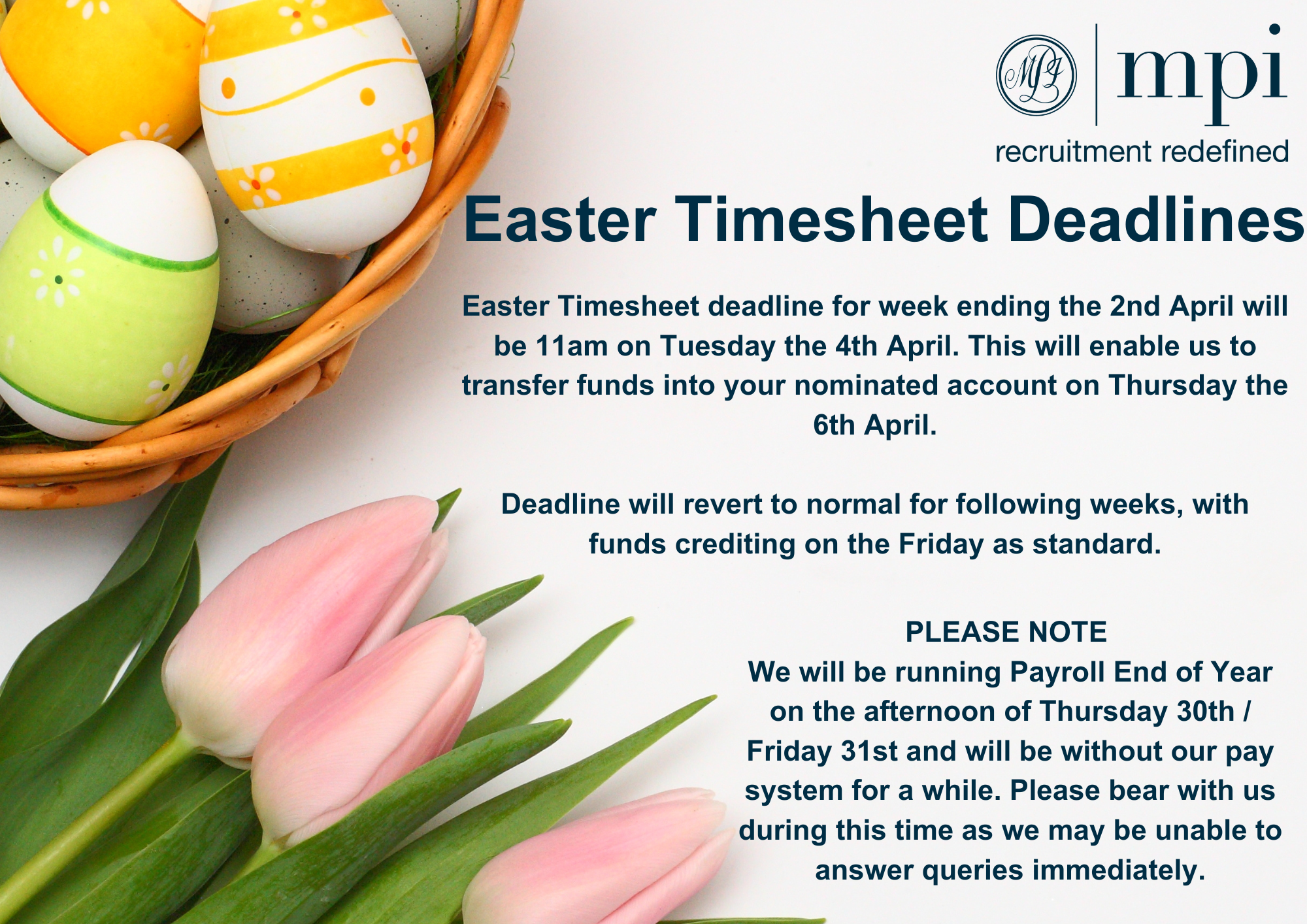 ​